Moroccan Diaspora In Ireland
The Moroccan diaspora in Ireland is made up of a diverse group of people from all backgrounds, with many having arrived to the country for work and study opportunities. Many Moroccans living in Ireland maintain strong ties with their homeland, maintaining cultural traditions and actively participating in Irish society.
Moroccan immigrants have contributed in a certain way to the growth and development of Irish culture. They are responsible for introducing traditional foods such as couscous, tagines, and pastilla – a flaky pastry usually filled with chicken or fish – to Irish cuisine. However, they also play an important role in bringing new ideas and cultures into the country which has helped enrich the diversity of its citizens.
How many Moroccans live in Ireland?
There is no official data on the number of Moroccans living in Ireland, but estimates put the figure at over 6,000 people. This population is mostly concentrated in the Dublin area, with a small presence in other parts of the country, such as Cork and Limerick. The Moroccan diaspora is composed mainly of young professionals who have come to Ireland to study or work.
What impact has this had on Irish society?
The presence of Moroccans in Ireland has helped to diversify both its culture and economy. It has also led to an increase in trade between Morocco and Ireland as well as greater collaboration between Moroccan and Irish businesses. In addition, many Moroccans are working hard to promote their culture, providing cultural events and festivals to help showcase the best of Moroccan cuisine, art and music. Moreover, Moroccans are actively involved in many community initiatives which aim to integrate them into Irish society.
What challenges do Moroccans face in Ireland?
Despite being welcomed by the Irish people, there can be a number of challenges faced by members of the Moroccan diaspora in Ireland. Language is often an issue as not all Moroccans speak English well – making it difficult for them to engage with their new community or take advantage of employment opportunities. Some also find it hard to access services such as healthcare or social welfare due to a lack of knowledge about how the system works. Additionally, Islamophobia can also be an issue for some members of the diaspora.
The Moroccan diaspora in Ireland is growing steadily as more people migrate for work or study reasons. Despite some challenges faced by migrants such as discrimination and language barriers, Moroccans have managed to integrate into Irish society. As a result, Morocco continues to remain an important part of the country's cultural identity.
Moroccan immigrants also contribute to Ireland's economy through their businesses, small shops and restaurants. While some have remained to build a future in Ireland, many more take part in the 'circular migration' that sees them move between countries for work or study opportunities. This helps keep ties between Morocco and its diaspora strong while also fostering economic growth in both countries.
The Moroccan diaspora has had an undeniable impact on Irish culture, bringing new ideas and perspectives which further enrich the country's identity. As this community continues to grow, so too will their contributions to Irish life and culture.
The Increasing Connections between Morocco and Ireland:
The countries of Morocco and Ireland have been developing a strong bilateral relationship in recent years which they are both very committed to continuing. They share many universal values and believe strongly in the multilateralism system as well as international cooperation.
Since Morocco opened an embassy in Dublin in 1992, a series of events have transpired that has made the country a model of stability and prosperity in its region. These accomplishments include democratic consolidation, human and economic development, culture, as well as cultural diversity.
Showing our appreciation for Morocco's role as a strategic partner, Ireland opened its own embassy in Rabat at the end of 2020 – which has only helped to solidify the already good relationships between our two countries.
5 1/2 years ago, Lahcen Mahraoui's appointment as Ambassador of Morocco to Ireland began a turning point in Moroccan-Irish relations. He is passionate about sharing Moroccan values, history, and culture. He focuses on organising events in Ireland every year to promote Morocco and to work on the integration of the Moroccans residing in Ireland.
In addition to his other responsibilities, Mahraoui also worked on creating opportunities for Moroccan and Irish students by initiating new agreements and exchange programs between Moroccan and Irish universities. These programs allow for an educational experience that cannot be found solely within the classroom walls.
The academic agreements between the University Cadi Ayyad in Marrakech and Dublin City University (July 2019), the Mohammed V University of Rabat and Trinity College Dublin (April 2018), the Ibn Zohr University of Agadir and NUI Galway (March 2018) and the National School of Architecture of Marrakech and the Uni versity of Limerick will enable students from both countries to study abroad, experience a different culture, learn in a new setting,and gain a deeper understanding of what life is like in another country.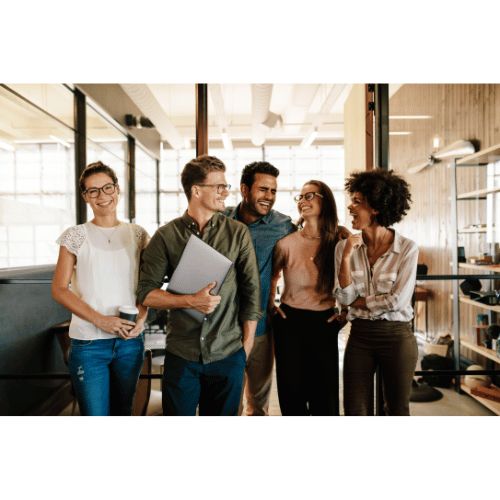 The Editorial Team is a passionate group of Morocco enthusiasts dedicated to sharing the beauty, culture, and wonders of this captivating country. With diverse backgrounds and a deep love for travel, we strive to bring you engaging and informative content that inspires your Moroccan adventures. From uncovering hidden gems and sharing local insights to exploring mouthwatering cuisine and showcasing the vibrant lifestyle, our team is committed to providing you with valuable resources and exciting stories that enhance your exploration of Morocco. Join us on this journey as we celebrate the rich heritage and unforgettable experiences that make Morocco truly special.