Laayoune Overview
Laayoune is the capital city of the Moroccan Western Sahara region. The city has a population of over 200,000 people and is the largest city in the territory. Laayoune is located on the Atlantic Coast of the territory and has a hot, desert climate.
Laayoune is the most vital Moroccan city in Western Sahara. It lies on the Atlantic Ocean, 500km south of Agadir and 400km west of Tindouf, en route to Dakhla.
Morocco has regained its administration and control of Laayoune since its independence from Spanish occupation in 1975.
Laayoune is the largest city in its area and gets its name from the Arabic word for 'water sources', referencing the natural oasis that provides water to the town. It's also nicknamed 'the city of sands' because the sands of its beach meet up with those of the Sahara Desert.
History of Laayoune
Laayoune was founded in the 18th century by the Spanish as a military outpost. Morocco regained independence of the region from Spain occupation in 1975.  Since 1976 it has been the capital of the Laâyoune province of Morocco. Since then the city grew rapidly thanks to the huge investments in infrastructure by the Moroccan state.
Geography of Laayoune
Laayoune is located on the Atlantic Coast of the Western Sahara region, southern half of Morocco. The city is situated in a bay and has a hot, desert climate.
Climate of Laayoune
Laayoune has a hot, desert climate with temperatures reaching up to 40 degrees Celsius in the summer months. The city experiences very little rainfall and has an arid landscape.
Flora and Fauna of Laayoune
The flora and fauna of Laayoune is typical of the Sahara Desert. There are few plants and animals in the city due to the arid climate.
Demographics of Laayoune
Laayoune has a population of over 175,000 people. The majority of the population is of Arab descent, with a small minority of Berber and Spanish people. Most of the population is Muslim.
Culture of Laayoune
The culture of Laayoune is a mix of Arab, Berber and Spanish influences. The city is known for its traditional music and dance, as well as its cuisine which includes dishes such as couscous and tagines.
Laayoune Airport:
Hassan I Airport is an airport serving Laayoune, the largest city in Western Sahara region of Morocco. The airport is named after Hassan I of Morocco. It is operated by the Moroccan state-owned company ONDA.
Places to Visit:
Don't miss the beach of Foum El Oued river when you're in town! Located on the outskirts of Laayoune city, the beach extends all they way to the Atlantic Ocean.
The Souk of the Dromedaries is thriving due to its many shops, renowned craftsmanship, and bustling market.
The National Cultural Centre: You'll find this centre in Moulay Abdelaziz Square. It comes complete with a music room and huge reading space. The materials available are diverse, spanning several languages like Arabic, French, English, and Spanish.
The Place du Méchouar is a large square with four grand monuments in each corner.
St. Francis of Assisi Cathedral: Located in the new city, this beautiful cathedral is worth a visit.
The Open-Air Museum: This is a great place to learn about the traditional way of life in Laayoune. You'll see old houses, a Mosque, and a school, all built in the traditional style.
Laayoune is mostly a stopover town for people journeying between Mauritania and southern Morocco or en route to kite surf at Dakhla's picturesque lagoon. If you're coming from Marrakech, plan on spending 16+ hours on the bus ride over. Although much of this trek will be through desert terrain, don't anticipate seeing sand dunes like those found at Erg Chebbi; this region of the Sahara primarily consists of flat, rocky hardscapes.
CTM, Supratours and SATAS are a few of the bus companies that go to Laayoune. You can also book your bus fare from Marrakech as part of a ONCF train fare. Some places near Laayoune that you could travel to include Dakhla (9 hours), Agadir/Inezgane (10.5 hours), Goulmime (6.5 hrs) or Tan Tan (3 hrs). From Laayoune, grand taxis are an option to get toTan Tan or Goulmime, but normally you will have to wait until there is enough people going the same way so the taxi driver knows he has enough customers for the journey .
Royal Air Maroc offers direct flights to Laayoune from Casablanca daily, and a flight schedule of four times per week between Laayoune and Dakhla.
One of the most interesting things about Laayoune is its quirks. You can visit the colonial Spanish church where many UN workers now meet to worship, or spend an afternoon chatting with soldiers over a cup of mint tea. Check out the main square at Place du Mechouar, watch a match at the football stadium to the northwest of town or visit the aviary at Colline des Oiseaux. For women, a fun activity is shopping for malhafas, which are colorful sari-like garments worn by Sahrawi women.
Laayoune is known to be difficult to find high- and mid-range accommodation because many hotels are block booked by UN personnel. They have become like mini fortresses, with barbed wire surrounding the premises. If you're looking for a luxurious experience, try Hotel al-Massira or Sahara Line. For those wanting a colonial era feel, Parador has got you covered, complete with a bar and swimming pool. A good middle ground option would be Zemmour, located in Place Dchira . And lastly for budget travelers , there are cheapies around Souk ez-Zaj and Souk el Jamal .
If you're looking for some affordable and delicious dining options, look no further than Place Dchira. Pizzaria la Madone is a favorite among the international community, serving up fresh pizzas and pasta dishes. For authentic Chinese food, head over to House of Chen on Avenue Talha Bnou Zoubeir.
Foum el Oued beach, located 14 miles south of Laayoune, is a hot spot for tourists during the summer months. Buses connect Laayoune to Foum el Oued year-round, but if you're visiting outside of the peak season you can hire a grand taxi to take you there. The area boasts several campsites and hotels/rental villas.
There are many things to do in Laayoune, from exploring the city's history and culture, to spending time on its beautiful beaches. Whether you're looking for adventure or relaxation, Laayoune is the perfect destination for you.
Laayoune has grown from the State's efforts to develop southern provinces. This city had received many investors as a result.
---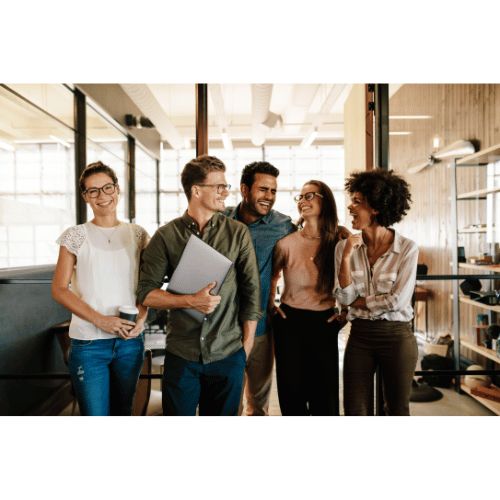 The Editorial Team is a passionate group of Morocco enthusiasts dedicated to sharing the beauty, culture, and wonders of this captivating country. With diverse backgrounds and a deep love for travel, we strive to bring you engaging and informative content that inspires your Moroccan adventures. From uncovering hidden gems and sharing local insights to exploring mouthwatering cuisine and showcasing the vibrant lifestyle, our team is committed to providing you with valuable resources and exciting stories that enhance your exploration of Morocco. Join us on this journey as we celebrate the rich heritage and unforgettable experiences that make Morocco truly special.