Dakhla, Morocco
Dakhla is a small town located on the Atlantic coast. It is known for its beautiful beaches, clear water and friendly people. There are many activities to do in Dakhla, such as windsurfing, kitesurfing, surfing, fishing and more. The town is also home to a number of restaurants and cafes serving up fresh seafood and Moroccan cuisine.
If you're looking for a place to relax and enjoy the natural beauty of Morocco, Dakhla is the perfect destination.
Dakhla kitesurfing:
Dakhla is a great place to go kitesurfing. The conditions here are some of the best in the world, with strong winds and flat water. There are plenty of schools and instructors available to help you get started, and there's also a good selection of equipment rental shops.
The best time to go kitesurfing in Dakhla is from October to April, when the winds are at their strongest.
Dakhla surfing:
Dakhla is also one of the best surfing spots in Morocco. The waves here are perfect for beginners and intermediate surfers, and there are a few good spots for advanced surfers too. Surf schools can be found in town, and there are plenty of surf shops where you can rent equipment.
Fishing in Dakhla:
Dakhla is a great place for fishing. The town is located on the Atlantic coast, so there's plenty of sea life to be found offshore. There are also a number of lakes and rivers in the area, which are home to a variety of fish species.
If you're looking to go fishing in Dakhla, the best time to do it is from November to February, when the weather is cooler and the fish are biting.
Dakhla Airport:
Dakhla Airport (IATA: VIL) is the only airport serving the town of Dakhla. The airport is located about 3km from the town centre, and has regular flights to and from major cities in Morocco.
Dakhla Beach:
Dakhla Beach is the town's main beach, and is a great place to relax and enjoy the sun. The beach is also popular with windsurfers and kitesurfers, as the conditions here are perfect for these activities.
Dakhla hotels:
There are a number of hotels and guesthouses in Dakhla, ranging from budget accommodation to luxury resorts.
Westpoint Dakhla:
Westpoint Dakhla is a luxury resort located on the outskirts of town. The resort has its own private beach, and offers a range of activities including windsurfing, kitesurfing, golf and more.
If you're looking for a luxurious place to stay in Dakhla, Westpoint Dakhla is the perfect choice.
Some Frequently Asked Questions:
1. What is the best time of year to visit Dakhla?
The best time to visit Dakhla is between October and April, when the weather is cooler and there is less chance of rain. However, the town is beautiful all year round and you'll find that the prices of accommodation and activities are lower during the off-season.
2. How do I get to Dakhla?
There are a few different ways to get to Dakhla. You can fly into Laayoune Airport, which is about an hour away by car, or you can take a bus or taxi from a number of other cities in Morocco. If you're coming from Europe, you can also take a ferry from Spain to the nearby port of Tarfaya.
3. What should I pack for a trip to Dakhla?
Be sure to pack plenty of sunscreen, a hat and sunglasses, as the sun can be quite strong in this part of Morocco. You'll also need a swimsuit if you want to enjoy the town's beaches. comfortable shoes are a must, as you'll be doing a lot of walking around. Finally, don't forget to pack your camera to capture all the beautiful sights of Dakhla!
4. What is there to do in Dakhla?
There are plenty of activities to keep you busy during your stay in Dakhla. As mentioned before, the town's beaches are perfect for swimming, sunbathing and enjoying water sports such as windsurfing, kitesurfing and surfing. You can also go fishing, explore the town on foot or take a camel ride into the desert.
5. Where should I stay in Dakhla?
There are a number of hotels and guesthouses to choose from in Dakhla. If you're on a budget, there are some basic but clean and comfortable options available. For a more luxurious stay, there are also a few upscale hotels with all the amenities you could want.
6. What should I eat in Dakhla?
You'll find plenty of fresh seafood available in Dakhla, as well as traditional Moroccan dishes such as tagines and couscous. Be sure to try the town's famous fish soup, which is made with a variety of different seafood.
7. What is the nightlife like in Dakhla?
Dakhla is a relatively small town, so the nightlife is not as vibrant as in some of Morocco's larger cities. However, there are a few bars and nightclubs where you can go to mingle with locals and other travelers.
8. Are there any festivals or events held in Dakhla?
Each year, Dakhla hosts a number of surfing competitions, as well as the annual Festival of the Sahara Desert. If you're in town during one of these events, be sure to check it out!
9. What is the climate like in Dakhla?
Dakhla has a warm climate all year round, with temperatures typically ranging from 18-28 degrees Celsius. The summer months can be quite hot, so be sure to drink plenty of water and wear sunscreen if you plan on spending time outdoors.
10. What is the currency used in Dakhla?
The currency used in Morocco is the Moroccan Dirham (MAD). However, Euros and US Dollars are also widely accepted.
The best time to visit Dakhla is from October to April, when the weather is cooler and the wind conditions are perfect for activities like kitesurfing and surfing. However, the town is busy all year round, so there's never a bad time to visit!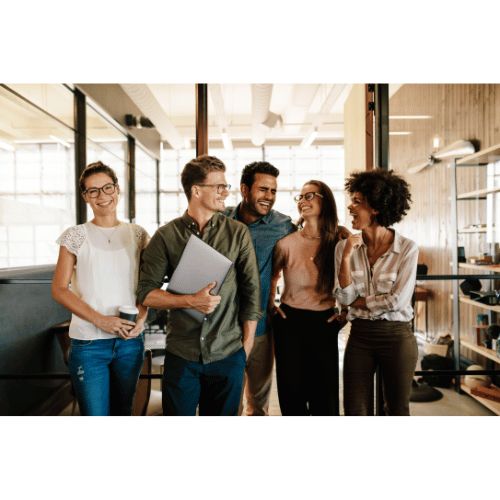 The Editorial Team is a passionate group of Morocco enthusiasts dedicated to sharing the beauty, culture, and wonders of this captivating country. With diverse backgrounds and a deep love for travel, we strive to bring you engaging and informative content that inspires your Moroccan adventures. From uncovering hidden gems and sharing local insights to exploring mouthwatering cuisine and showcasing the vibrant lifestyle, our team is committed to providing you with valuable resources and exciting stories that enhance your exploration of Morocco. Join us on this journey as we celebrate the rich heritage and unforgettable experiences that make Morocco truly special.