The government of Morocco strives to make the nation a driving force for growth and prosperity at both the local and global levels.
To commemorate the anniversary of the Green March, a milestone in Morocco's history against its colonizers, we are inaugurating these projects.
Approximately 350,000 unarmed Moroccan women and men marched across Morocco to Tarfaya urging colonizers to leave their ancestral land.
The Green March was a turning point in our fight for freedom and sovereignty, and it is remembered as one of the most important moments in our nation's history.
King Hassan II delivered a speech on October 16 1975, requesting citizens to march from the north to east and west to south of the Sahara.
"We have to do one thing dear people, and that is join the Sahara as one man. It behooves us to act now," he said.
On Saturday, November 6th 2022, the Moroccan government updated its reform projects that King Mohammed VI started in 2015. These reforms are part of a development model created to improve southern regions' economies and encourage investment.
Governor of the Laayoune Sakia El Hamra region Abdeslam Bekrate launched several investment projects in the Laayoune provinces and neighboring areas.
One of these inaugurations included a market project costing a grand total of MAD 8.9 million ($823,461) located in El Marsa province area.
Bekrate was joined by local executives and consuls general accredited to representations in the region as they inaugurated four pitches with a budget of $652,292.
The purpose of these pitches is to encourage people participate in sports within the region. In addition, the governor launched developmental work budgeted at $2.49 million in order to improve living conditions for 2,800 households located in less fortunate neighborhoods. Lastly, redevelopment for low and medium-voltage electrical networks Foum El Oued was included among these projects.
The total cost for these developments is $5.1 million and they will positively impact over 16,700 people in the Laayoune region.
King Mohammed VI launched a new development model for the Sahara in February 2015, which focuses on human development, economic growth, and social cohesion.
This model takes into account the geographical and climatic conditions of the Sahara, as well as its cultural and social specificities.
The objective of this model is to make the Sahara a space for development, investment, and economic growth while also being a driver of national unity.
In order to achieve this, the model focuses on six main pillars: human development, economic growth, social cohesion, institutional efficiency, good governance, and environmental protection.
So far, this model has achieved great success and has had a positive impact on the lives of those living in the Sahara.
The government will continue to invest in the development of the Sahara and its people in order to make it a model for development and prosperity.
---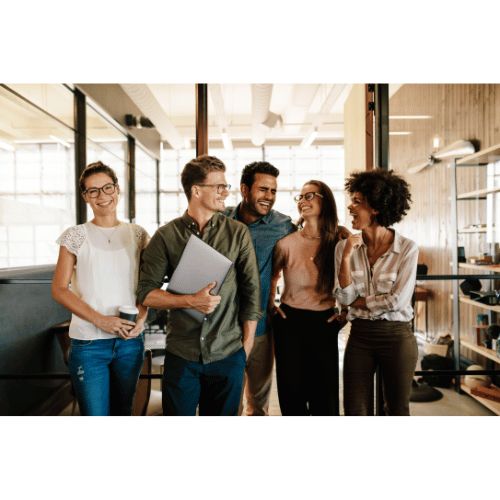 The Editorial Team is a passionate group of Morocco enthusiasts dedicated to sharing the beauty, culture, and wonders of this captivating country. With diverse backgrounds and a deep love for travel, we strive to bring you engaging and informative content that inspires your Moroccan adventures. From uncovering hidden gems and sharing local insights to exploring mouthwatering cuisine and showcasing the vibrant lifestyle, our team is committed to providing you with valuable resources and exciting stories that enhance your exploration of Morocco. Join us on this journey as we celebrate the rich heritage and unforgettable experiences that make Morocco truly special.